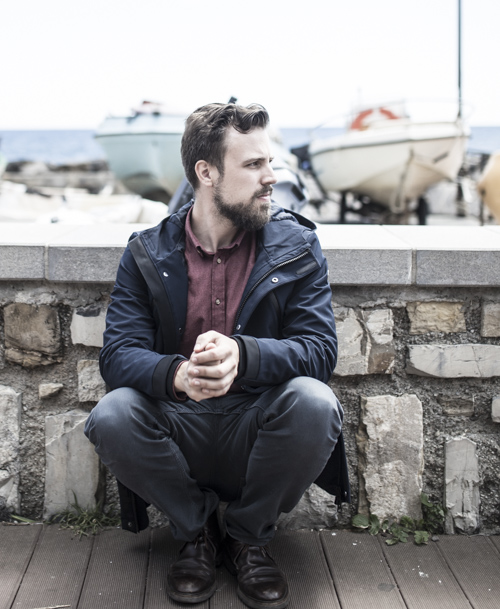 Andreas' overall artistic motivation is to reverentially expand the bandoneons' scope and horizon beyond its tango heritage or its surrogate church organ beginnings, in order to increase its accessibility to other composers and have the instrument reach and enchant a broader audience.
A virtuoso musician, graduated Master of Music (World Music) cum laude, where he focused his artistic research and thesis on establishing a repeatable process to musically fuse genres, as well as incorporating this fusion as an aid to inspire creativity on demand.
Now, progressing these concepts as a composer, Andreas is currently focusing upon two major music projects; namely, ENE and Fyr · Φάρος
Julie & Andreas
harp, bandoneon
"It's extraordinarily exquisite in its combinations and dash of audacity."
Through this uncommon mix of instruments, combining the gritty heritage of the bandoneon with the majesty and elegance of the harp, a profound musical tension is created. This unique energy sparks and illuminates them as uncommonly beautiful in their innovative musical drift between folk, tango and classical styles. Theirs is a truly rare and enchanting experience.
NEW ALBUM OUT NOW
www.harp-bandoneon.com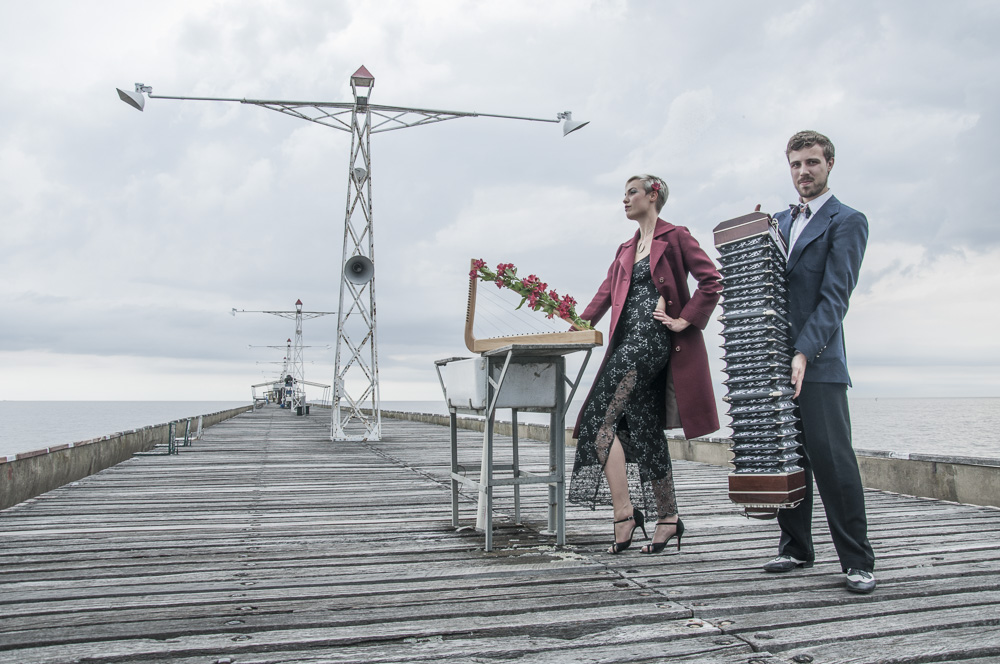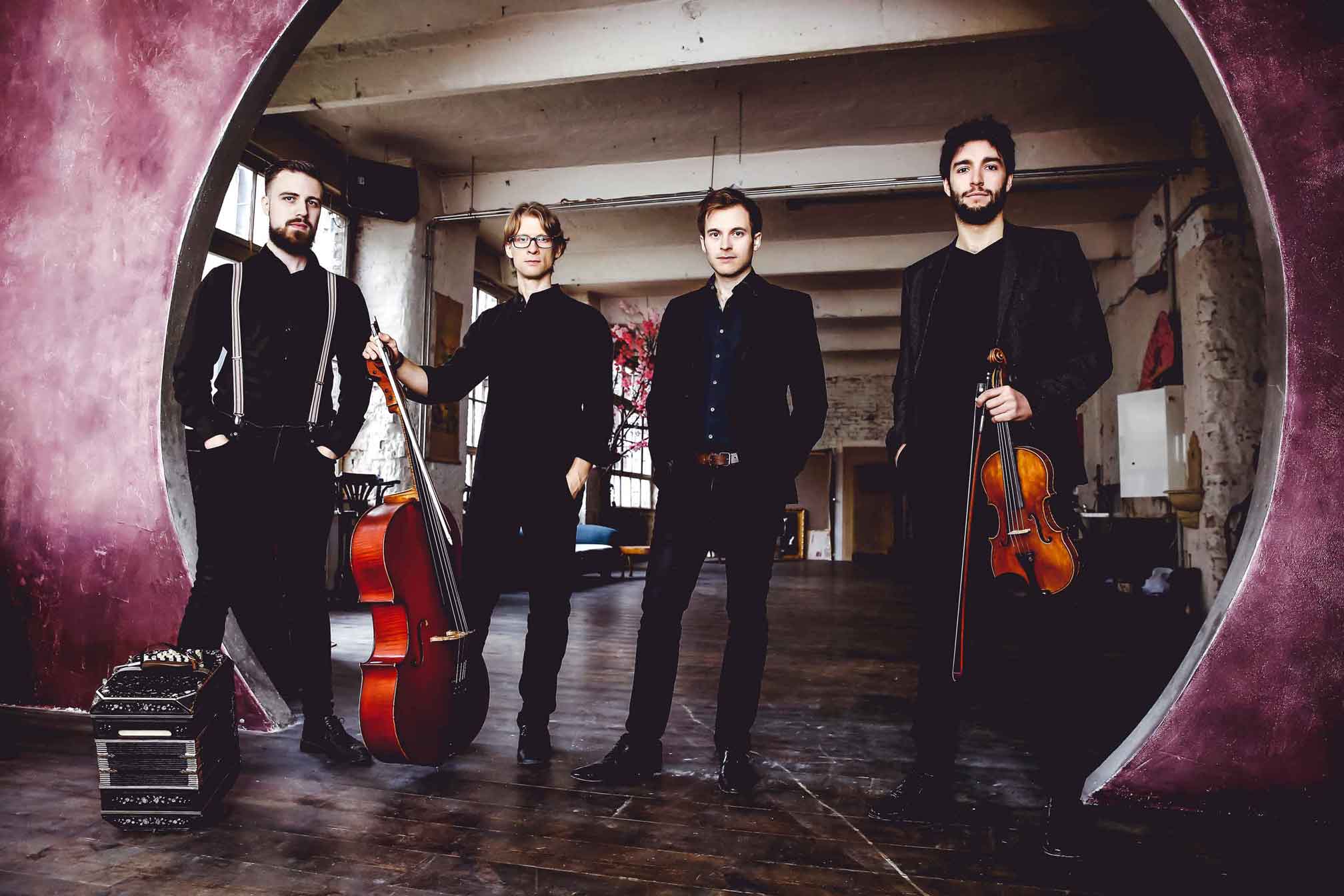 Cuarteto SolTango
bandoneon, cello, violin, piano
Cuarteto Soltango's unique instrumentation brings the music of the golden age of tango to life by combining traditional orchestral sound with the true spirit of chamber music.
Since it was founded in 2008, the quartet has regularly been invited to perform at important classical events such as the Schleswig-Holstein Festival, the Heidelberg Spring, Grachtenfestival Amsterdam and the Bayerischer Rundfunk studio concerts. The growing discography (Tango Extreme – 2008; Sin Palabras – 2019) has been warmly received by the classical market and the international tango scene alike.
Julie & Andreas with Michalis Cholevas
bandoneon, harp, tarhu
Collaboration between Andreas and international renowned Greek composer and muslitinstrumenaltist Michaelis Cholevas (of Lingua Franca) with Julie Rokseth, utilising predominantly, the tarhu, harps, and bandoneon.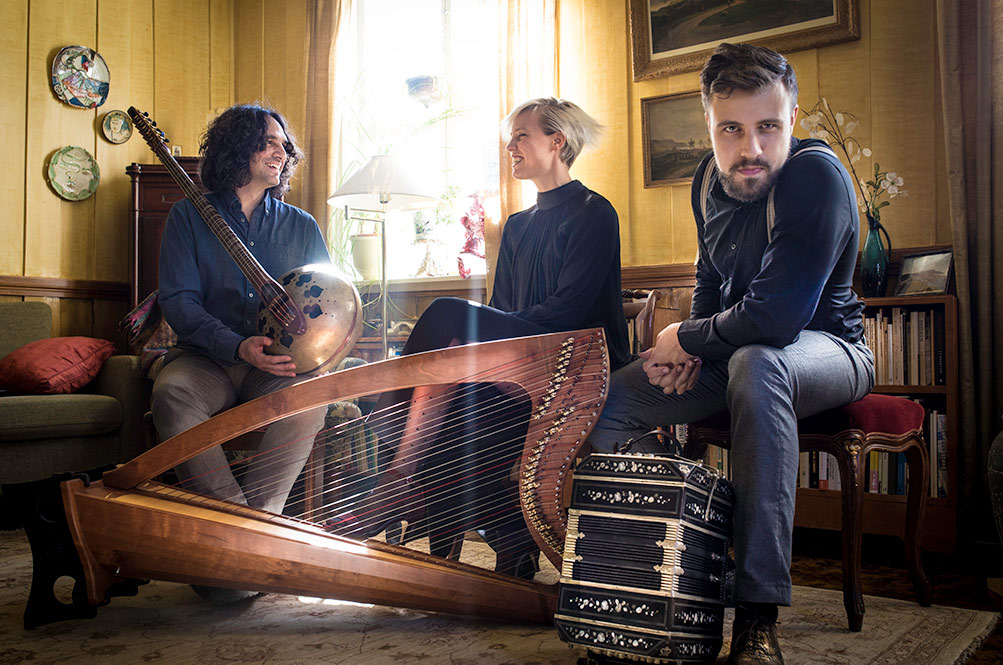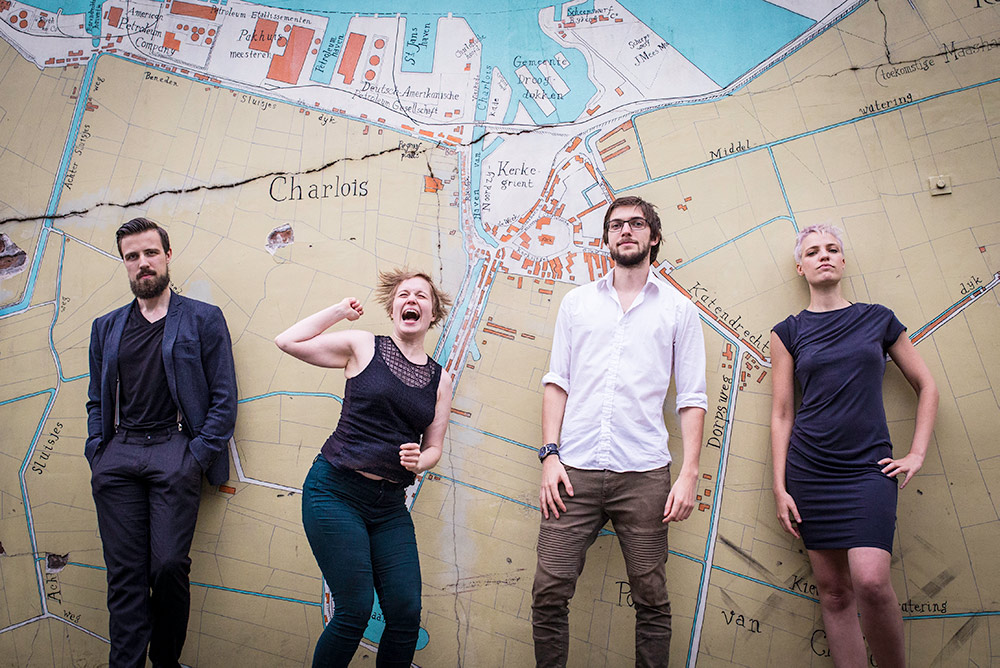 Charlois
harp, bandoneon, violin, double bass
How does the harp translate to the brutality of the tango? What kind of dancesteps do the violin and the bandoneon need to settle in order to support each other? How could the double bass sing like the vocalists of old? These are questions this vibrant ensemble is exploring. Founded early 2016 in Rotterdam in the Netherlands where the quartet is now actively performing, they combine tango and nordic folk music. This unusual combination of genres is making the music sound precious and unique.
"Andreas belongs to this rare line of bandoneonists that brings to mind Roberto de Fillipo and Nestor Marconi."
Gustavo Beytelmann
Tango Maestro
COMPOSITIONS AND ARRANGEMENTS