This trio was formed as a result of their Artist in Residency stay at the lighthouse island Sula on the coast of Norway. Drifting between styles from the Silk Road, Argentinian tango, Celtic music and classical music, the resulting original compositions bring a special emotional depth, and are as captivating as they are hauntingly beautiful.
These three musicians, all masters of their own styles and instruments, came together to see how this special combination of instruments, all coming from different musical cultures and with their own unique history, would sound together.
Full audio tracks of "Frolic" and "Aurora" below
Frolic

Julie & Andreas with Michalis Cholevas

5:38

Aurora

Julie & Andreas with Michalis Cholevas

4:52
THE PERFORMANCE
Fyr · Φάρος
The Sula Residency included the discovery of a deeper connection between the Norwegian and Hellenic cultures:
When the people of Sula told stories from their lives on the coast, stories from living with and from the sea, Michalis realised that these were remarkably similar to the stories he had been told growing up in Hellas. It was the realisation of a deeper shared parallel in their respective cultural identities that made the trio want to explore the relationships between their two seafaring nations. This exploration will take place on their full month Artist in Residency in Hellas September 2021. The project includes working with the shared and parallel identity, along with the symbol of the lighthouses, because these connect the two seafaring nations and highlight both their pasts with the present.
Harps: Julie Rokseth (Norway)
Bandoneon: Andreas Rokseth (Norway)
Tarhu: Michalis Cholevas (Hellas)
Repertoire: Original compositions by the trio
Genre: Original music combining styles from the Silk Road, Argentinian tango, Celtic music and classical music
Duration:: Possible durations for the performance include 45m, 1h 15m, and 2x 45 min with break.
THE PERFORMERS
Julie & Andreas
harp, bandoneon
"It's extraordinarily exquisite in its combinations and dash of audacity."
Classically trained virtuosos, this brother and sister have always wanted to play music together. Julie plays the harp, BUT Andreas plays the bandoneon. Harp with bandoneon?! They did it anyway! …and the result is truly… …breathtaking. Through this uncommon mix of instruments, combining the gritty heritage of the bandoneon with the majesty and elegance of the harp, a profound musical tension is created. This unique energy sparks and illuminates them as uncommonly beautiful in their innovative musical drift between folk, tango and classical styles.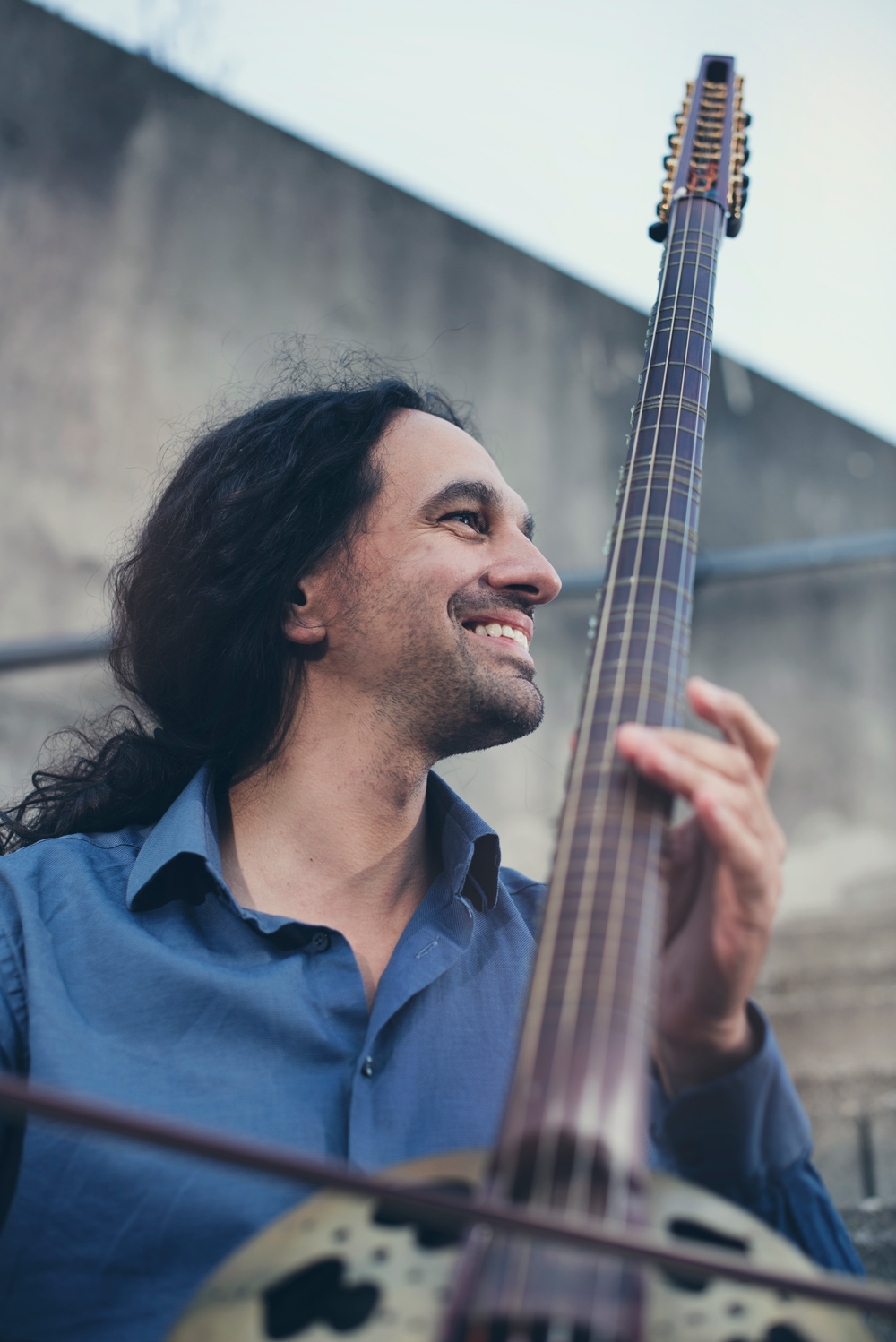 Michalis Cholevas
Tarhu - Ney - Saz - Yayli Tanbur

Michalis Cholevas is a Greek multi-instrumentalist musician and educator performing on Ney, Saz, Yayli Tanbur and its descendant, the Tarhu.
His path started in Athens, Greece where he studied Byzantine, Western Classical, Jazz and Eastern Mediterranean music traditions.
He studied with great masters such as Kudsi Ergüner, Ömer Erdoğdular and Erkan Oğur, and has performed and recorded with several artists including Bear McCreary (the Unesco Artist for Peace 2016) Kudsi Ergüner and Brussels Philharmonic Orchestra.
In 2013, along with Michalis Kouloumis and Giannis Koutis, Michalis formed the Lingua Franca Ensemble which he considers the most inspiring ensemble he has been part of. Lingua Franca Ensemble was selected to perform at TEDx University of Piraeus 2015, won the 'Soul of Devotees' award for their performance at the Uzbekistan International World Music Festival of 2015, while their album Ephemera was selected at no.8 for the World Music Charts 2017. In October 2018, Lingua Franca Ensemble was selected by the Dutch Performing Arts to perform and represent the Netherlands at the World Music Expo, WOMEX 2018
BOOKING
Julie Rokseth · booking@harp-bandoneon.com · +31630335936
---
Website last updated Tuesday, 15 February 2022