Warning
: count(): Parameter must be an array or an object that implements Countable in
/var/www/harp-bandoneon.com/public_html/wp-includes/media.php
on line
1204
Warning
: count(): Parameter must be an array or an object that implements Countable in
/var/www/harp-bandoneon.com/public_html/wp-includes/media.php
on line
1204

Concert at Lillegården – SOLD OUT
Apr 14, 2019 at 13:00
kr 150
Warning
: count(): Parameter must be an array or an object that implements Countable in
/var/www/harp-bandoneon.com/public_html/wp-includes/media.php
on line
1204
Warning
: count(): Parameter must be an array or an object that implements Countable in
/var/www/harp-bandoneon.com/public_html/wp-includes/media.php
on line
1204


SOLD OUT! Extra concert at 15:30 on the same day.
Instrumenter fra 3 av verdens hjørner i magisk harmoni:
Julie & Andreas med Michalis Cholevas

Billetter bes reserveres her
Vi inviterer til verdensmusikkonsert i helt spesielle omgivelser på palmesøndag. Lillegården på Singsaker åpner en gang i blant dørene for konsert-arrangementer og denne gangen blir det den helt unik musikkopplevelse med harpe, bandoneon og det sjeldne instrumentet tarhu.
I starten av april har duoen Julie & Andreas invitert med seg musiker Michalis Cholevas til et kunstneropphold hos SulaKultur AiR, hvor de sammen skal komponere musikk for disse instrumentene. Musikken vil bli presentert på denne konserten sammen med utdrag fra Julie & Andreas sitt nye tangoalbum utgitt september 2018.
Duoen Julie & Andreas utforsker det klanglige universet som ligger mellom de to uvanlige instrumentene harpe og bandoneon. Sammen har de jobbet med argentinsk tango samt komponert inderlig og vakker musikk som beveger seg mellom skandinavisk folkemusikk, keltisk musikk og tango.
Den greske musikeren Michalis Cholevas har bakgrunn innenfor tyrkisk folkemusikk, og trakterer det sjeldne instrumentet «tarhu». Instrumentet har australsk opprinnelse og beskrives av Michalis som en "orientalsk cello". Klangen er mystisk og lengtende, og komplementerer harpa og bandoneonet på en magisk og fin måte.
Lillegården er fra 1700-tallet og er eid av samme familie siden 1808. Takket være iherdig vedlikeholdsarbeid som i senere tid er støttet av Norsk Kulturminnefond, fremstår anlegget i dag svært autentisk i forhold til de fleste andre lystgårdene rundt Trondheim.
Menneskene på gården har gjennom generasjonene vært samfunnsengasjert og også spilt en tydelig rolle i byens kunst- og kulturliv. Spennende og mangfoldig historie sitter i veggene.
Vi entrer historien og åpner dørene til konsert i helt spesielle omgivelser på palmesøndag.
Anne Cathrine Due Aagaard, Julie & Andreas
Adresse: Lillegården, Lillgårdsbakken 42
Inngang: kr 150,-
Grunnet begrenset kapasitet bes alle bes om å reservere billetter her.
Denne konserten er støttet at Trondheim Kommune.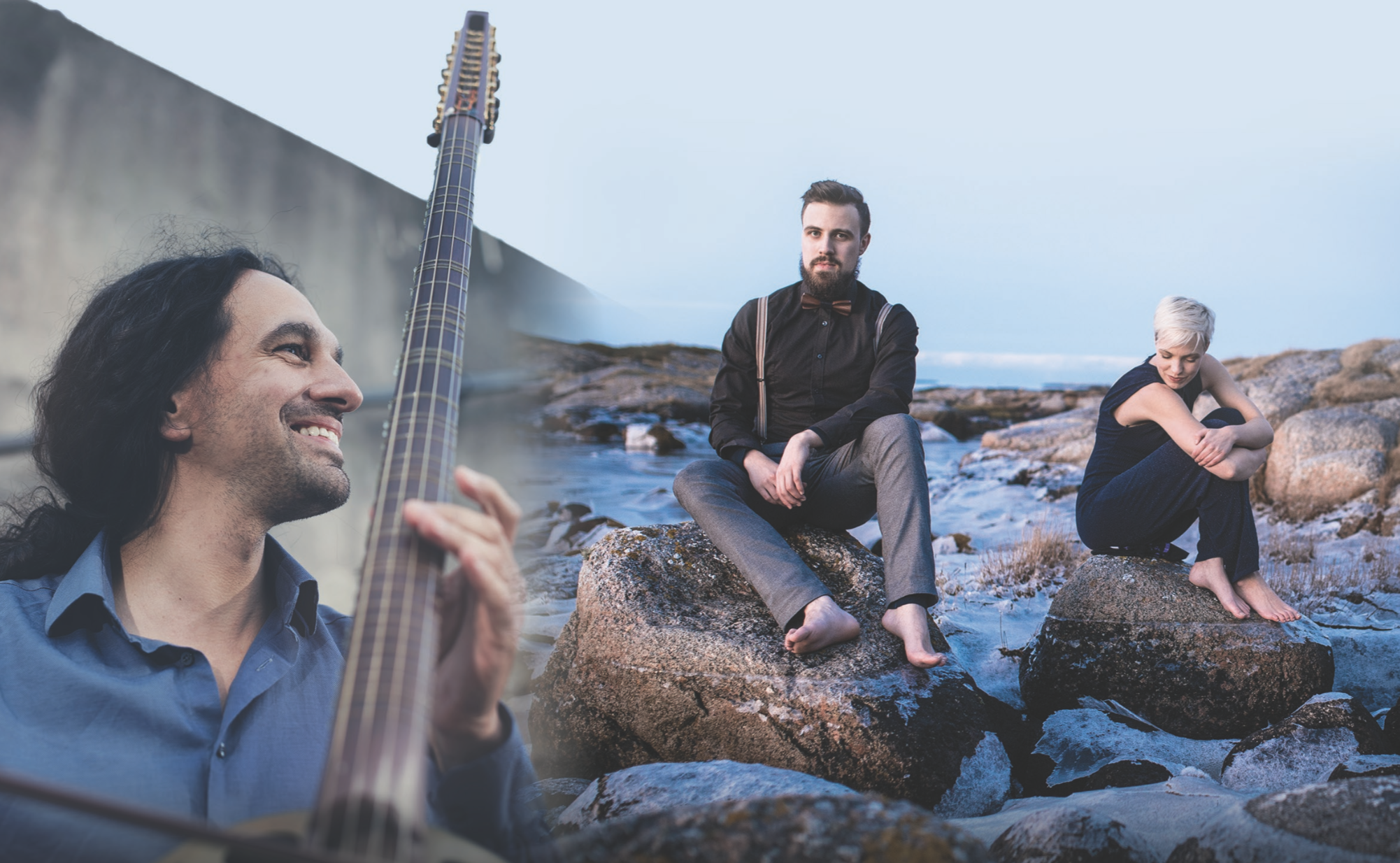 Warning
: count(): Parameter must be an array or an object that implements Countable in
/var/www/harp-bandoneon.com/public_html/wp-includes/media.php
on line
1204
Warning
: count(): Parameter must be an array or an object that implements Countable in
/var/www/harp-bandoneon.com/public_html/wp-includes/media.php
on line
1204